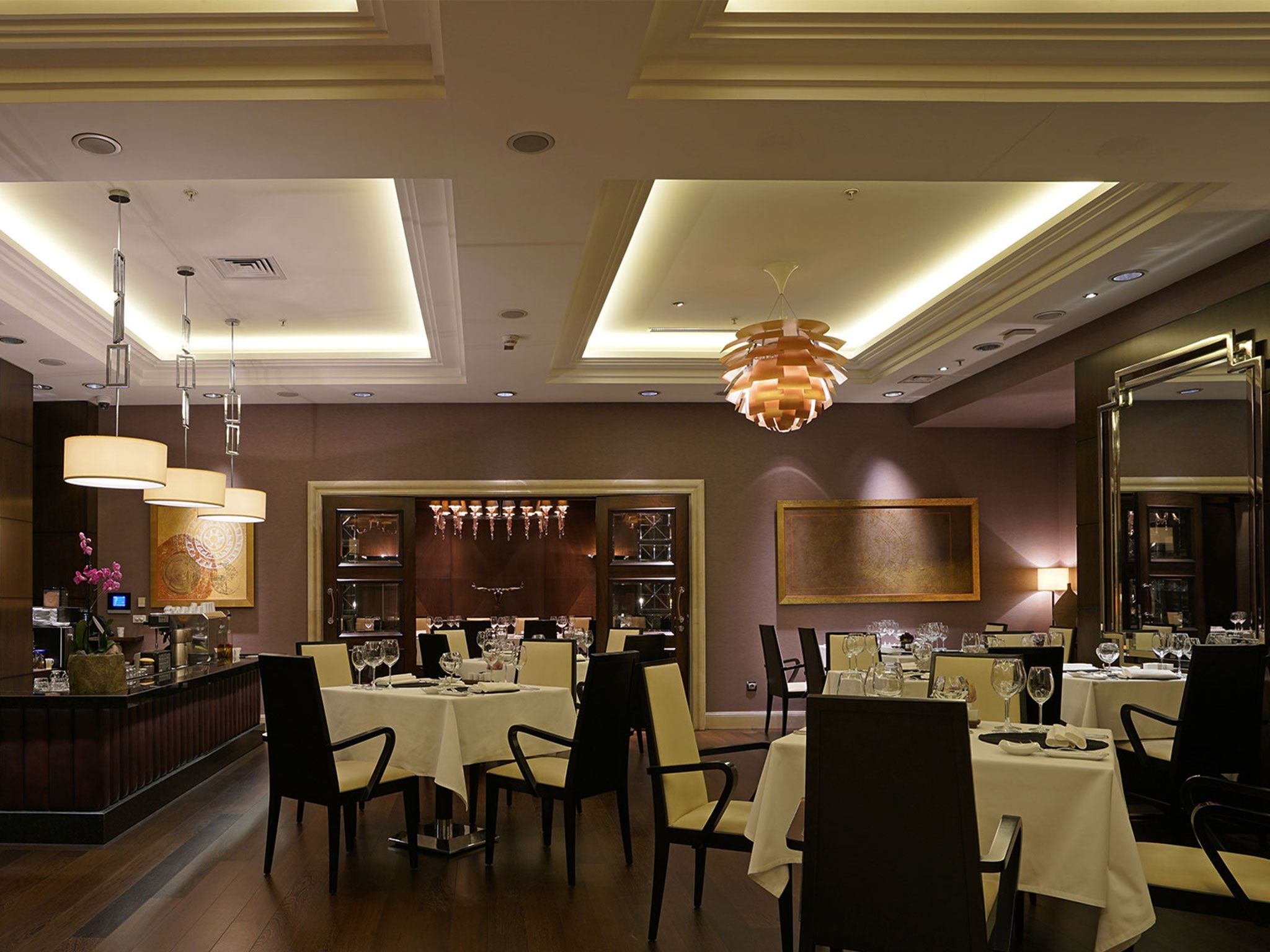 A feast for the eyes, a sincere cheers, riveting conversation…Lugal, A Luxury Collection Hotel, Ankara's restaurant: Aruni Restoran & Bar... The subtle details, colors, artworks you may notice throughout the hotel came together in Aruni. The welcoming warmth of the bitter brown that complements the cream and bronze colors, is gracefully completed with snow-white linens and flawless silver accessories. Moreover, an unparalleled menu designed by our innovative chef Zeki Açıkgöz and his crew…
The Luxury Hotel Collection Hotels carry the uniqueness of the region they are located in. In the light of this, our chef has created a menu that is truly 'ours'. Every single dish is prepared with well-known ingredients and in the end, fine touches created the distinguished nature of our exquisite menu. Just as the 'Çıtır Simit' that is served with the soup, or the 'Keş Cheese' enriching the authentic dish 'Piruhi' with stinging nettle… Try your accustomed tastes with our interpretation. Do not forget to explore the signature cocktails prepared by our experienced team and take another step in your zestful journey.
All Marriott Bonvoy* members may benefit from %10 discount.
*If you are still not a Marriott Bonvoy member, you may contact our restaurant and become a member today.
Breakfast

6:30 AM - 11:00 AM

Lunch

12:00 PM - 3:00 PM

Dinner

3:00 PM - 11:00 PM

Bar

Until 1:00 AM